Brette has been ghostwriting for over fifteen years, with and without bylines. She has worked on textbooks and non-fiction books on topics such as memoir, self-help, motivational/inspirational, children's books, project management, learning skills, adoption, conversation starters, business and employment issues, family relationships, test-taking skills, self-tutoring, and more. She also has worked on a variety of projects for Hay House submission and one of her clients won the Hay House Workshop Grand Prize. She is a member of the Association of Ghostwriters.
If you have an idea for a book but need help getting it into its final form, Brette can help. You may not have the time to completely write your own book or you may find yourself in need of some help organizing your ideas, doing research, or finding a way to say what you mean. Partnering with a ghostwriter gives you the professional assistance you need to get your message into the hands of your readers.
Titles Brette has worked as a ghostwriter on include:
She has also co-authored the following titles with experts: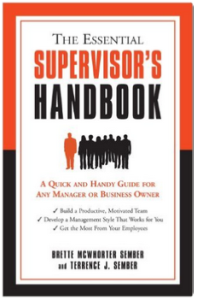 "When I asked my literary agent for a referral to a top-notch editor who could turn a good proposal into a great proposal at a reasonable expense and had the patience to deal with a new author, she recommended Brette and conveyed to me it would be my good fortune to work with Brette because of her amazing range of skills.
After Brette worked her unobtrusive magic on my proposal (it was still my voice) it sold. Today, I remain proud of it because it is the high quality document that launched my first book. As a new author, I had no idea how long it would take to go from signing a contract with a publisher to signing off on a book, but Brette has been with me every step of the way. Working with Brette on editing my manuscript, I was often amazed at her ability to fix a rough spot.
On several occasions I told my husband, I felt Brette was reading my mind. When you read on her website that she is a book doctor, I can tell you from experience she is an expert book doctor. What makes her an expert in my mind is she followed my thinking and my style of writing to meet me where I was at. As an English teacher I enormously value this skill. This means that the way a rough spot is fixed is a perfect fit with the way I write. The revision is not Brette talking, it is still me talking – still my voice, not hers.
Over time, I asked Brette for help on a range of other tasks from condensing my biographical sketch to doing the index for my book, to giving me feedback on graphics used in the interior design of my book, to consulting with her on how to display endorsements. I have felt that as a new author she has provided me with valuable perspective and guidance. There were times when I was really stressed out over deadlines and she could get me to chill because she has written so many books and been through all the deadlines so many times that she has the best sense of how well the process is going in terms of the time constraints. She could tell me "we have plenty of time" or she could tell me "we have to move on, we do not have time to keep going over x or further expanding on x or adding new things." I was also always in awe of how fastshe thinks. She would have a problem solved while I was sending her an email explaining what I thought the problem was.
So, if you are short on time and do not think you have enough time to consult with an editor, book doctor, ghostwriter – think again. I would absolutely call Brette in a tight spot. She works so incredibly well under pressure." – C. Jay Stratoudakis, author of SAT 2-Second Shortcuts
"Working with Brette was one of the best decisions! I am a first time writer and She was so patient with me while gently pushing me for more. My book proposal is 1000 times better because of Brette." – Sandra Hinojosa Ludwig, author of Chica, Why Not?